I promised I would release it for wikia newbies, so here it is! 
**EDIT: I ACCIDENTALLY SAID CLIPART INSTEAD OF THUMBNAIL. SORRY! PLEASE REPLACE THAT!**
(Be sure to read the little words on the bottom of the images too!) 
Step 1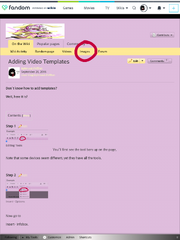 See that "Images" button?
Click it! 
Step 2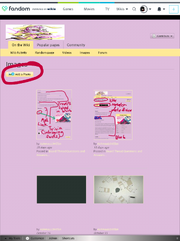 Now click that button to 
add an image from your computer/gallery! 
Step 3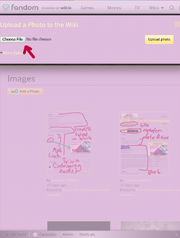 Click "Choose File". Choose an image to upload (e.g.: thumbnail screenshot). Press "upload photo". 
Step 4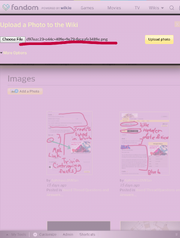 I now added my image! 
Step 5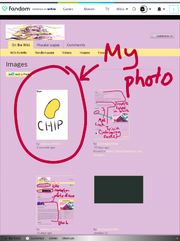 Step 6 
Now copy the file's name. 
Step 7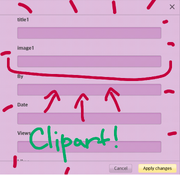 Now you can paste the image file name into "image 1"! 
Step 8 
Hope that it worked! And if it did, cheer! If not, come to me for help! 
Q&A: 
Q: Does gifs work?
A: For whatever reason necessary, yes. But if you're trying to just cause up trouble, then a magical fairy named Admin/Moderator-san shall come and eat it along with your account! :O 
More Questions will be added if there are down in the comments!
Ad blocker interference detected!
Wikia is a free-to-use site that makes money from advertising. We have a modified experience for viewers using ad blockers

Wikia is not accessible if you've made further modifications. Remove the custom ad blocker rule(s) and the page will load as expected.