WILDFIRE!! was uploaded on May 28, 2015.
This video has reached over 2,152,726 views.
Juby says in the description,
IS IT HOT IN HERE OR IS IT JUST ME
Okay, okay, some of you know I've had this song for like half a year but never uploaded it officially to the tubes. Well, its now got some special art by lulu, whom I've loved from afar for years! Aaah I could really cry, I'm so happy! And also this song was a kind of an experiment but mostly a present to Crusher who I'd gotten to talk to unexpectedly one day. This song is just so much like their personality, it's hilarious ahaha! Crush u wild.
Thank you to lulu and Dj-jo for all your help! I am so grateful!
In her description, she also lists the credits.
ORIGINAL CREDITS:
✦ Music and Lyrics: CIRCRUSH (@VocaCircus)(@CCrusherP)
✦ Watch: https://youtu.be/TelBxYSh3z8
COVER CREDITS:
✦ Vocals/Mix: Me
✦ Illustration: lulu (luluseason.deviantart.com)
✦ Effects: Dj-jo (youtube.com/djJoMusicChannel)
✦ Sub: Me
Juby stated she was so happy that she could cry
She is very grateful to lulu and Dj-jo for their help.
She also have made a mashup between Wildfire and Clarity!
Mp3 File Edit
http://www.mediafire.com/listen/tupot...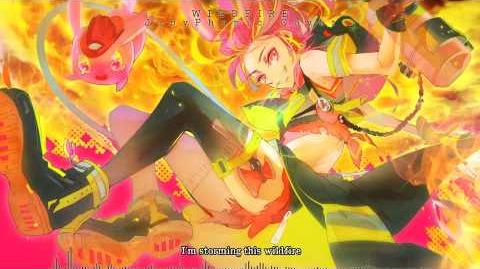 Or just listen to it here!